We created an interactive museum installation: Traces of Fluorine. The exhibit showcases an archive of fl­uorinated plastics, so-called fluoropolymers, and introduces a more sustainable production method, currently being researched by our scientists.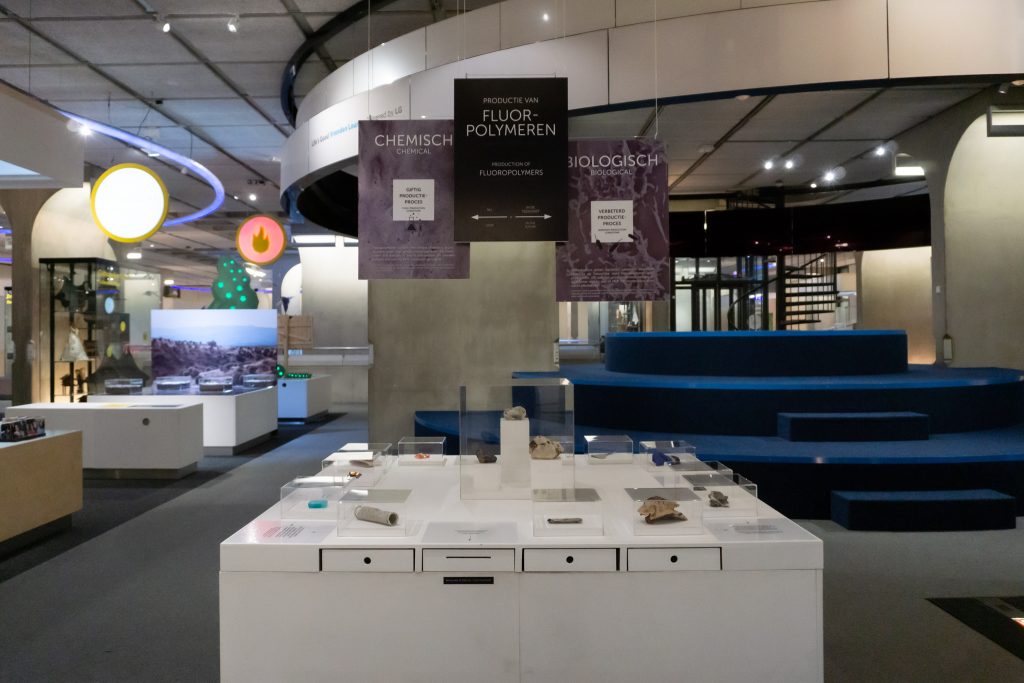 Visitors are invited to explore the drawers underneath the objects and complete a puzzle to find out what they are and where they have come from. They also are asked to give their opinion on the priority and importance of different objects containing fluoropolymers and cast their votes on the subject matter.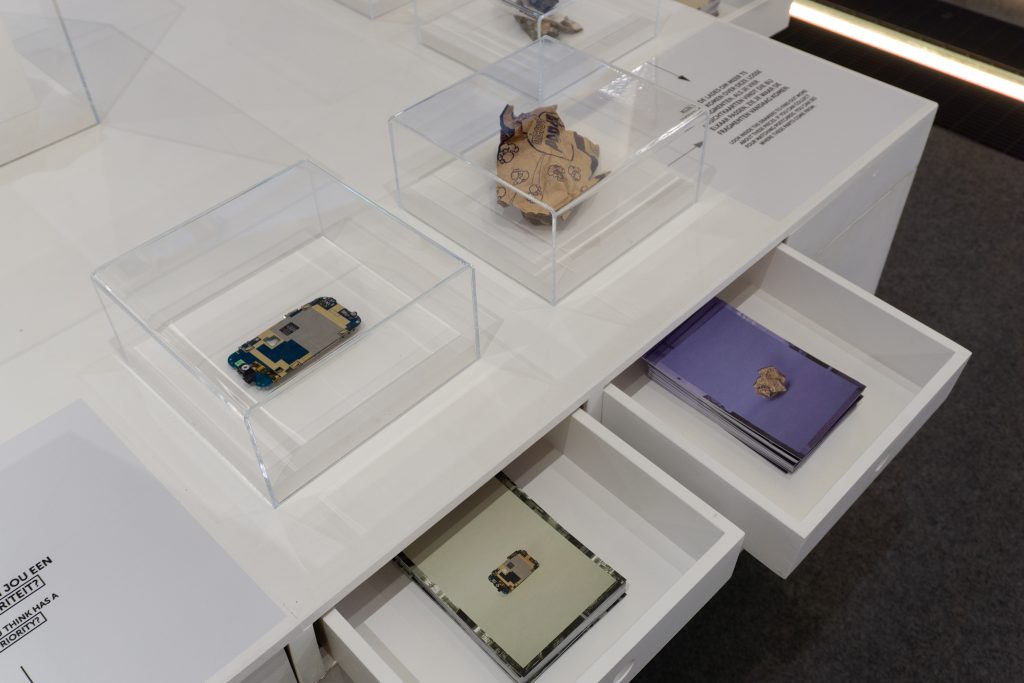 The exhibit is on display since the beginning of 2022 at Museon in their permanent One Planet exhibition, a museum of science and culture based in The Hague (the Netherlands). One Planet challenges visitors to learn about current global issues – with the United Nations' Sustainable Development Goals as a starting point – and the search for solutions.
For more information about the work, you can go to Biofaction's website.